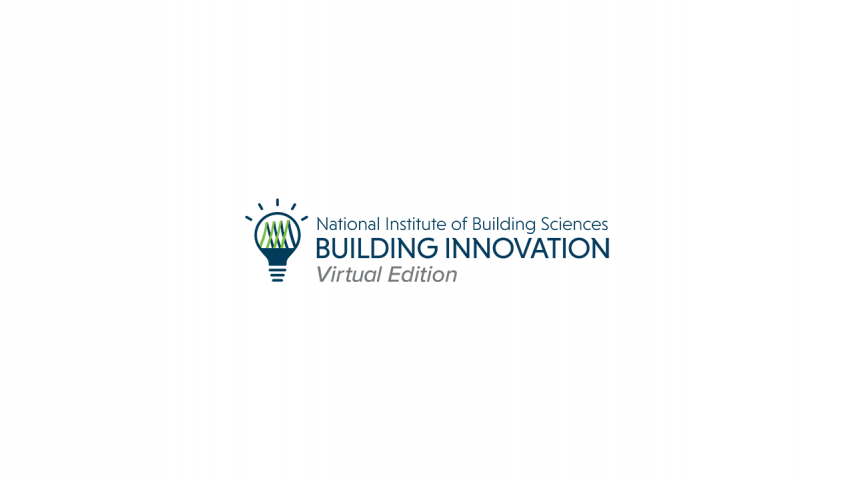 Building Innovation 2020 Moves Online
It's not easy when plans change.
But the coronavirus forced a lot of new territory on the world and its global community, requiring change in many ways, especially with regard to health and safety.
So, when it came to planning for our annual meeting – Building Innovation 2020 – it became pretty clear that moving the meeting online would best serve everyone, particularly our members and audience. It would allow for a much broader built environment audience as well as provide a richer experience for those looking for information around building technology, resilience, and workforce.
Plus, it keeps everyone safe, with folks joining from the safety of their homes and offices.
BI2020: Virtual Edition will be a powerfully compact event on August 18-19. Over the course of two days, the meeting will include 16 sessions, covering topics like zero energy, building performance, 3D printing, design and resilience, mitigation, green jobs, workforce development, and the challenges that COVID-19 brings to the built environment.
BI2020 also will feature a "pay what you can" registration fee, ranging from free to a maximum of $395. All registration fees will be used to support the cost of the technology, and the NIBS 501(c)3 non-profit mission to serve the public interest by advancing building science and technology to improve the built environment.
Join us and the architects, engineers, code officials, manufacturers, innovators, public and private sector representatives, officials from building and construction, and local, state and government leaders – who keep and maintain this powerful industry. Register today!
Want to learn more? We'll be breaking down what's new for this year's conference in our next post. Stay tuned! Also, let's be social! We're @bldgsciences on Twitter, or you can find us on Facebook.